By VICKIE ELMER (New York Times)

With rules that take effect next month, federal regulators have hopes of greatly streamlining the short-sale process.
Starting June 15, the Federal Housing Finance Agency, which regulates Fannie Mae and Freddie Mac, will require both agencies to give short-sale buyers a final decision within 60 days. (In a short sale, a lender agrees to accept less than the balance on a mortgage.)
Fannie and Freddie must also respond to initial requests for a short sale within 30 days of receiving the buyer's submission.
"Short sales are huge right now," said Peter Spino, the foreclosure services manager for Community Housing Innovators in White Plains, N.Y., a housing counselor certified by the Department of Housing and Urban Development. Distressed homeowners often prefer them to a foreclosure, he noted.
Expedited sales as a result of the new directive will benefit the entire housing market, said Michael McHugh, the president and chief executive of Continental Home Loans and the president of the Empire State Mortgage Bankers Association, a trade group. They could also remove some risks for buyers — many of whom previously had to wait months for a decision and then ended up not getting the house they wanted.
In March, the most recent month for which data were available, short sales represented more than 14 percent of existing home sales, according to CoreLogic, a data analytics company, compared with 12 percent for all of 2011 and about 10 percent in 2010. And as the number of short sales has risen, foreclosures have fallen. Completed foreclosures represented 25.3 percent of home sales in March, versus 34.9 percent in all of 2011 and 42.7 percent in all of 2010.
Lenders favor short sales because they are less costly and more efficient than foreclosures. Yet the homeowners, trying to exit as gracefully as possible, never know how long the process will take or how badly their credit will be hurt.
Although short sales have a reputation for being easier on credit scores than foreclosures, "that's a fairly common misperception," said Rod Griffin, the director of consumer and public education at Experian, one of the major credit bureaus. If there is a difference in impact, he said, it is slight. Both short sales and foreclosures remain on the credit report for seven years — but foreclosures don't appear until the legal paperwork is filed, and that could take months, Mr. Griffin said.
The effect was measured in an analysis by VantageScore, a provider of credit scores used by lenders. The higher the credit rating a consumer has, the more points he or she would lose in a short sale.
If consumers started with, say, an 830 score, they would most likely lose 100 to 110 points from a short sale, 120 to 130 points from a foreclosure. But a homeowner with a 625 score, who is behind on his mortgage and some credit card payments, would lose 15 to 25 points from a short sale and 10 to 20 points from a foreclosure, the VantageScore analysis shows.
One major downside to a short sale has been the length of time it takes to process the transaction. "I have done short sales in 60 days, and I've also had them take a year," said Peter J. Goodman, a real estate lawyer in Brooklyn. He typically tells clients to expect them to take 90 to 120 days.
Short sales today are being completed faster than they were a couple of years ago, Mr. McHugh said. About one-fourth of his mortgage business comes from short sales; five years ago it was almost zero.
Speeding up the short-sale process could be especially worthwhile in states like New York, where judicial foreclosures can take a year or longer. "There should be a significant improvement in the turnaround," he said.
By Teresa at MSN Real Estate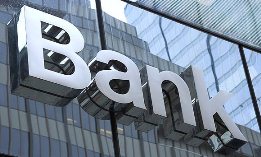 Bank of America is offering homeowners up to $30,000 to sell their homes in a short sale.
The nationwide program, announced this week, is the expansion of a pilot program that started in Florida last year. That program offered homeowners $5,000 to $20,000, with the average payout being $12,000.
The new program offers homeowners $2,500 to $30,000 in "relocation assistance."
To be eligible for the new program, homeowners must owe more than their property is worth — the reason they would do a short sale as opposed to a regular sale — plus their loan must be owned and serviced by Bank of America.
New rules may speed short sales
The amount of the payment is at the discretion of the bank. A Bank of America news release says it will be "determined on a case-by-case basis using a calculation that includes the value of the home, amount owed and other considerations."
New short-sale rules may help sellers
To get the payments, homeowners must initiate the sale by the end of 2012 and close by Sept. 26, 2013. In addition, the homeowner is required to work with the bank to set a preapproved sale price before the home is listed for sale. However, homeowners currently in the short-sale process may be eligible for the payments. Information for homeowners is here.
 Other lenders also have offered homeowners financial incentives to complete short sales, which they find cheaper and easier to manage than foreclosures. Plus, the home is usually left in better shape and the process is more orderly. But the incentive payments have not been common up to now.
As the number of short sales grows, such payments may become more common.
 The federal Home Affordable Foreclosure Alternatives program offers homeowners $3,000 in relocation incentives to do a short sale.